Bon Appetit!
Ranchero Catering, we aim to offer a personal rendition of Mexican gourmet cuisine using high-quality raw ingredients, classic cooking techniques where traditional methods of cooking are the finest Mexican food from the heart of Mexico and the legacy of our common food culture are all being subjected to an innovative gastronomic approach.
---
---
Pastor/Marinada Pork
These pineapple and pork tacos are the original fusion food—a cross between Middle Eastern shawarma and the guajillo-rubbed grilled pork served by Mexican street vendors.
---
Cabeza/Cheek Meat
I have a couple of packages of beef cheeks in the freezer thinking that someday I'd do a poor man's (or woman's) versioin of Batali's beef cheek ravioli.
---
Lengua/Beef Tongue
Place the tongue, half of the chopped onion, garlic cloves, 3 tablespoons salt, and 1 jalapeno pepper into a large pot. Fill with water to cover the tongue by several inches, then bring to a boil over high heat.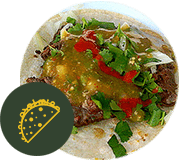 ---
Carnitas/Fried Pork
Heat the lard in a deep roasting pan over medium heat. Stir in the pork, bay leaves, salt, pepper, onions, and garlic. Squeeze the orange into the mixture and drop in the orange halves.
Today's Special Menu
We invite you to visit our family
Street Tacos
Choice of Meat,Cilantro, Onion & Salsa (Hot/Mild), Radish & Lime
Quesadillas
Choice of Meat, Sour cream, Salsa (Hot/Mild)
Vegetarian Quesadillas
Onion, Spinach, Tomatoes, Portobello Mushrooms & Sour Cream (Hot/Mild)
Cheese Quesadillas
Cheese, Sour Cream & Salsa (Hot/Mild)
Taco Plate
2 Tacos, Choice of Meat, Spanish Rice, Beans, Cheese, Onion, Cilantro, Lettuce, Tomatoes, Sour Cream, Radish, Lime & Salsa (Hot/Mild)
Torta / Mexican Sandwich
Choice of meat, Cheese, Onion, Cilantro, Lettuce, Tomatoes & Sour Cream
BURRITOS
Extra: Guacamole, Sour Cream or Cheese
---
Ranchero
Catering

---
Ranchero Catering was opened in 1994 by Antonio Barragan and his wife Graciela Barragan when they moved to California from Michoacán, Mexico with hopes of opening their own restaurant.
They dreamed of an old time restaurant where only the finest ingredients would be used. Since the beginning Ranchero Catering has served everything from scratch using no preservatives, palm oil, or lard. Now, the next generation of hard work and family pride keep Antonio and Graciela's dreams alive with their 1 daughter Silvia and 5 sons José, Antonio, Ignacio, Hector and Nicolas, working daily in the business and staying focused on customer satisfaction and quality products.

So we invite you to visit our family and experience an old time original restaurant for yourself.
Read more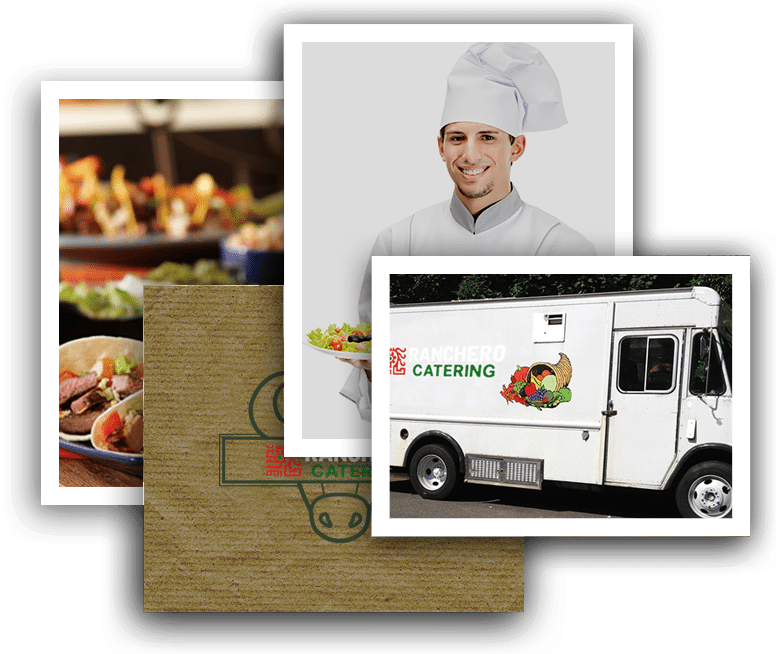 Chilaquiles
Guisado de Pollo
Steak
tripa